Perfect For Your Party!
We have the perfect items for any holiday. The Party Store in Lynnwood & Party @ Display & Costume in Issaquah, Washington, offer Halloween costumes, Valentine's gifts, and more.
Decorations & Supplies
Find everything you need for any seasonal holiday. We items that are specially designed for:
Cinco de Mayo
Saint Patrick's Day
Halloween
Valentine's Day
New Year's
Graduations
Weddings
Thanksgiving
Costumes
Make a splash at your next Halloween party with one of our fantastic costumes. We have great outfits for everyone from newborns to adults. We even have adorable pet costumes! Browse our massive selection, which includes:
Wigs
Makeup
Accessories
Props
Decorations
Full Costumes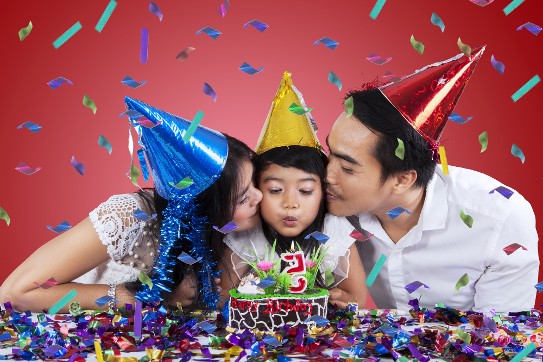 Any Venue
Turn any location into party central with our full range of themed supplies. Our products are perfect for offices, bars, or homes. We have:
Banners
Hats (for Kids & Adults)
Necklaces (flashing & regular)
Sombreros
Holiday-themed Shot Glasses
Table decor
Glittery & Confetti
Piñatas
Celebrate Cinco de Mayo with a wonderful cactus piñata. We have between 90 and 100 piñatas in stock at any given time. They make great, challenging games for children or adults that are perfect for birthdays, holidays, and other special occasions. We have piñatas with numbers ranging from zero to nine for single-digit birthday parties. Buy two to celebrate an adult birthday!
Theme Piñatas – find the perfect piñata for your party. We have generic, seasonal, and sports designs include:
Movie, TV, and Video Game Characters
The Sun
Rainbows
Basketball
Baseball
Football
& Many More!